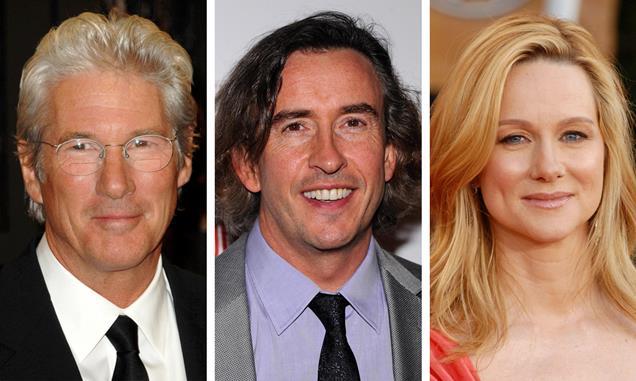 By Mandela Wells
@MwellsDJ
1/19/16
The cast of "The Dinner" has just gotten bigger with Richard Gere, Steve Coogan and Laura Linney all being added to the film that already features Rebecca Hall and Chloe Sevigny.
"The Dinner" is directed by Oren Moverman and focuses on Paul and Claire Lohman (Coogan and Linney) who are getting ready to have dinner with Paul's politician brother Stan (Gere) and his wife Barbara (Hall). Tensions between the brothers is evident; Stan is a smooth operator who is the favorite to win the governor's race, while Paul has a chip on his shoulder and is currently unemployed.
But as the dinner in the restaurant progresses, dark secrets start to come forward about their children. A dastardly crime was committed by the Lohman kids and the two couples are at odds about how to best approach the situation.
Moverman has, in the past, written and directed projects such as "I'm Not There," "The Messenger," and "Rampart," and now has already adapted the script for this film which is based off Herman Koch's novel of the same name. Cotty Chubb, Lawrence Inglee, Eddie Vaisman and Julia Lebedev are also already set as the producers while Leonid Lebedev, Angel Lopez, Olga Segura and Eva Daniels will executive producers.
The film has yet to announce its release date or production starting date.