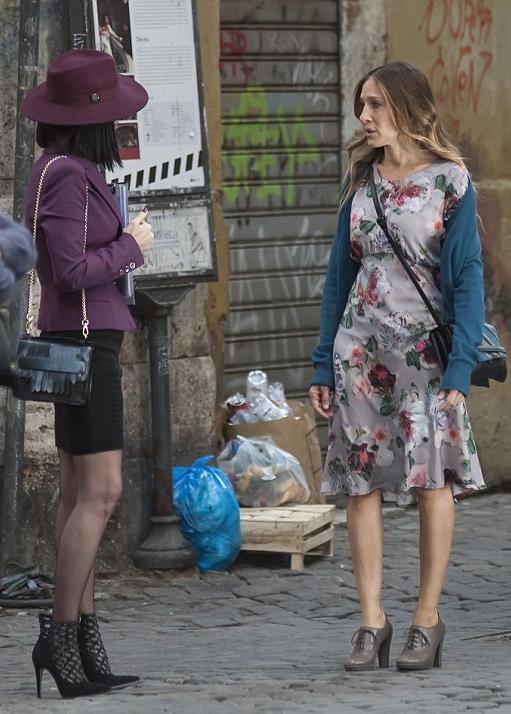 By Mandela Wells
@MwellsDJ
11/11/15
Sarah Jessica Parker has a new film coming out next year. The film is called All Roads Lead to Rome and it is about a single mom's who is looking to reconnect with her alienated teenage daughter.
Deadline made the announcement that Momentum Pictures has acquired North American rights to the flick. Ella Lemhagen will serve as director. The script was written by Josh Appignanesi and Cindy Myers. Raoul Bova, Paz Vega and Claudia Cardinale will also star alongside the 3 time Golden Globe winner.
The deal with Momentum Pictures was announced on Saturday at AFM, which was brokered by Julie Sultan and by Larry Greenberg.
All Roads Lead to Rome hits theaters February 2016 release.