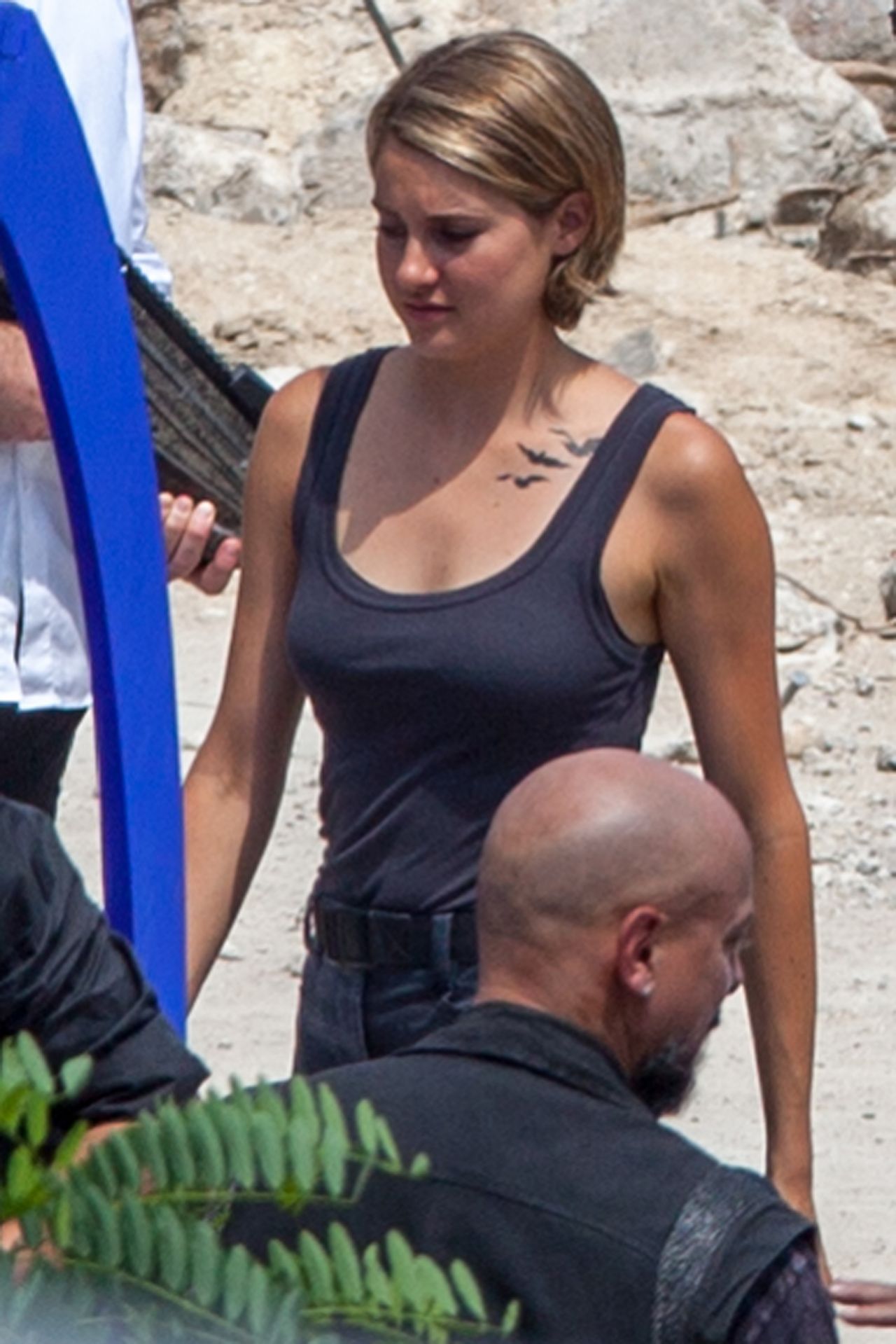 By Sara Whitman
9/16/15
There are many great things that occur in the new trailer for The Divergent Series: Allegiant. Don't be fooled. Just because there is a lot going on does not mean there is a lot explained.
The trailer walks us down memory lane as it shows clips from 2014 and 2015, when each of the previous movies in the series were released. Once it is time for 2016, all action explodes. Shaliene Woodley, Theo James and other key characters are loaded with guns and sprint up "the wall" with grappling hooks. Yes, I said "the wall." We do get to see one important element in this trailer: the first look at what is beyond the wall that separates the world of Divergent from the rest of the earth.
Once we get that special view of the outside world, the trailer shows some more action-packed footage. Right before the trailer ends, we see Shaliene with a man grateful that she saved the city. Now, he wants her to help him save the world.
It looks like we have much adventure-packed, world-saving goodness to look forward to in The Divergent Series: Allegiant. The suspense from the trailer will hopefully translate to excitement from the movie when it debuts March 18, 2016. Scroll down to trailer.