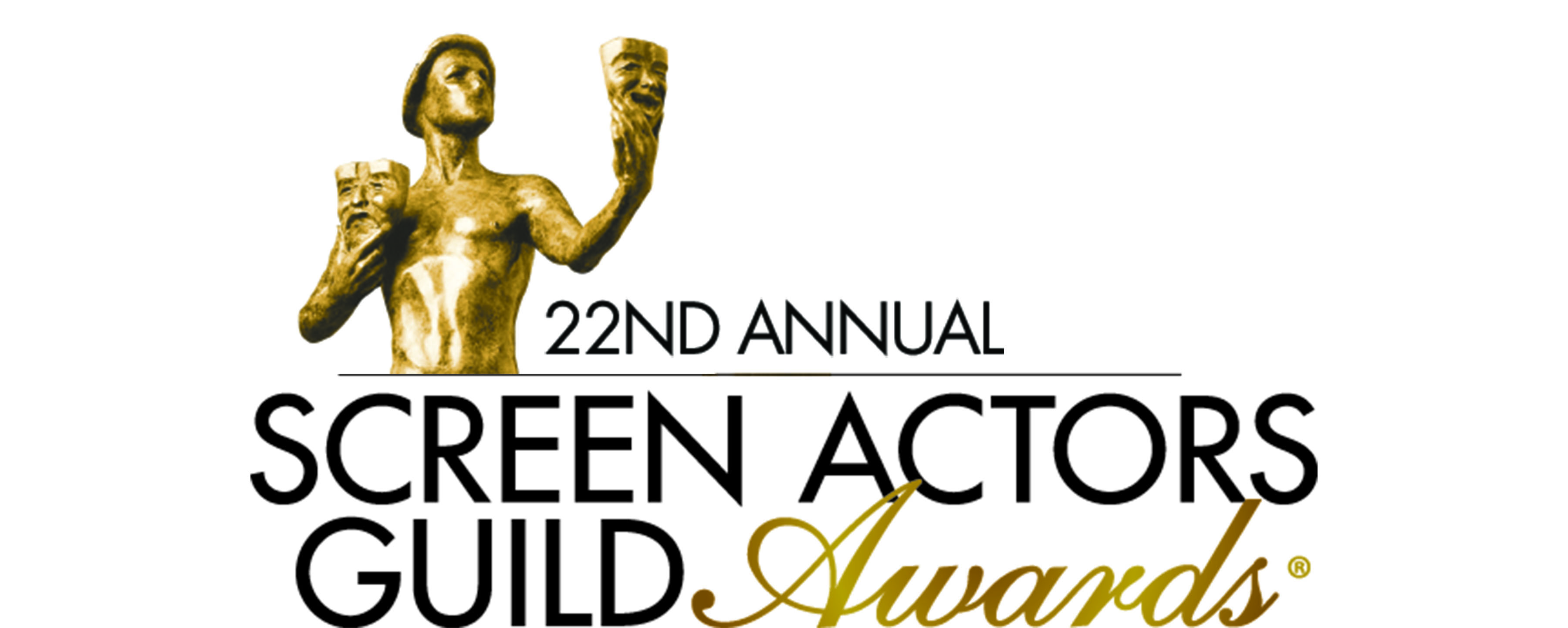 By Mandela Wells
@MwellsDJ
12/9/15
The Nominees for the 2016 Screen Actors Guild Awards were announced this morning.
"Trumbo" leads all film categories with three nominations, including Outstanding Performance by a Male Actor in a Leading Role, Outstanding Performance by a Female Actor in a Supporting Role and Outstanding Performance by a Cast in a Motion Picture.
"Beasts of No Nation," "The Big Short," "Carol," "The Danish Girl," "Room," "Spotlight" and "Steve Jobs" all follow with two nominations each.
This year's Best Actor category features nominees Bryan Cranston ("Trumbo"), Eddie Redmayne ("The Danish Girl"), Johnny Depp ("Black Mass"), Michael Fassbender ("Steve Jobs") and Leonardo DiCaprio ("The Revenant").
One surprise this year includes "Straight Outta Compton" earning a nomination for Outstanding Cast in a Motion Picture alongside "Spotlight," "Beasts of No Nation," "The Big Short," and "Trumbo."
Sarah Silverman and Michael Shannon also surprised many, scoring nominations in the Best Actress and Best Supporting Actor categories.
The list also had its fair share of snubs, which included actors Jennifer Lawrence, Carey Mulligan, Benecio Del Toro and Will Smith, as well the films "The Hateful Eight" and "The Martian."
Scroll down below to check out the entire film category list.
The Screen Actors Guild awards will air on TNT and TBS on Saturday, Jan. 30, 2016.
Outstanding Performance by a Male Actor in a Leading Role
BRYAN CRANSTON as Dalton Trumbo – "TRUMBO"
JOHNNY DEPP as James "Whitey" Bulger – "BLACK MASS"
LEONARDO DiCAPRIO as Hugh Glass – "THE REVENANT"
MICHAEL FASSBENDER as Steve Jobs – "STEVE JOBS"
EDDIE REDMAYNE as Einar Wegener/Lili Elbe – "THE DANISH GIRL"
Outstanding Performance by a Female Actor in a Leading Role
CATE BLANCHETT as Carol Aird – "CAROL"
BRIE LARSON as Ma – "ROOM"
HELEN MIRREN as Maria Altmann – "WOMAN IN GOLD"
SAOIRSE RONAN as Eilis – "BROOKLYN"
SARAH SILVERMAN as Laney Brooks – "I SMILE BACK"
Outstanding Performance by a Male Actor in a Supporting Role
CHRISTIAN BALE as Michael Burry – "THE BIG SHORT"
IDRIS ELBA as Commandant – "BEASTS OF NO NATION"
MARK RYLANCE as Abel Rudolph – "BRIDGE OF SPIES"
MICHAEL SHANNON as Rick Carver – "99 HOMES"
JACOB TREMBLAY as Jack – "ROOM"
Outstanding Performance by a Female Actor in a Supporting Role
ROONEY MARA as Therese Belivet – "CAROL" (The Weinstein Company)
RACHEL McADAMS as Sacha Pfeiffer – "SPOTLIGHT" (Open Road Films)
HELEN MIRREN as Hedda Hopper – "TRUMBO" (Bleecker Street)
ALICIA VIKANDER as Gerda Wegener – "THE DANISH GIRL" (Focus Features)
KATE WINSLET as Joanna Hoffman – "STEVE JOBS" (Universal Pictures)
Outstanding Performance by a Cast in a Motion Picture
BEASTS OF NO NATION (Netflix)
ABRAHAM ATTAH as Agu
KURT EGYIAWAN as 2nd I-C
IDRIS ELBA as Commandant
THE BIG SHORT (Paramount Pictures)
CHRISTIAN BALE as Michael Burry
STEVE CARELL as Mark Baum
RYAN GOSLING as Jared Vennett
MELISSA LEO as Georgia Hale
HAMISH LINKLATER as Porter Collins
JOHN MAGARO as Charlie Geller
BRAD PITT as Ben Rickert
RAFE SPALL as Danny Moses
JEREMY STRONG as Vinny Peters
MARISA TOMEI as Cynthia Baum
FINN WITTROCK as Jamie Shipley
SPOTLIGHT (Open Road Films)
BILLY CRUDUP as Eric MacLeish
BRIAN D'ARCY JAMES as Matty Carroll
MICHAEL KEATON as Walter "Robby" Robinson
RACHEL McADAMS as Sacha Pfeiffer
MARK RUFFALO as Michael Rezendes
LIEV SCHREIBER as Marty Baron
JOHN SLATTERY as Ben Bradlee, Jr.
STANLEY TUCCI as Mitchell Garabedian
STRAIGHT OUTTA COMPTON (Universal Pictures)
NEIL BROWN JR. as DJ Yella
PAUL GIAMATTI as Jerry Heller
COREY HAWKINS as Dr. Dre
ALDIS HODGE as MC Ren
O'SHEA JACKSON JR. as Ice Cube
JASON MITCHELL as Eazy-E
TRUMBO (Bleecker Street)
ADEWALE AKINNUOYE-AGBAJE as Virgil Brooks
LOUIS C.K. as Arlen Hird
BRYAN CRANSTON as Dalton Trumbo
DAVID JAMES ELLIOTT as John Wayne
ELLE FANNING as Niki Trumbo
JOHN GOODMAN as Frank King
DIANE LANE as Cleo Trumbo
HELEN MIRREN as Hedda Hopper
MICHAEL STUHLBARG as Edward G. Robinson
ALAN TUDYK as Ian McLellan Hunter
Outstanding Action Performance by a Stunt Ensemble in a Motion Picture
EVEREST
FURIOUS 7
JURASSIC WORLD
MAD MAX: FURY ROAD
MISSION: IMPOSSIBLE – ROGUE NATION