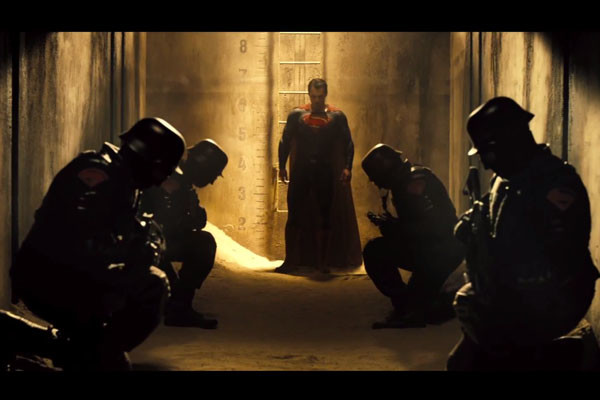 By Francesco DeLuca
12/3/15
If the first trailer for "Batman v. Superman" was an appetizer, then we just got the main course. It was already known "Man of Steel" was connected and elements of that was shown in the first trailer, but now there is even more detailed of the brand-new Batman in the second look at "Dawn of Justice."
Rumors had speculated that the film had Luthor taking General Zod's Kryptonian DNA to create an uber-powerful monster that would unite Batman (Ben Affleck), Superman (Henry Cavill), and Wonder Woman (Gal Gadot) against the creature and the trailer revealed some truth to that.
The image of the trio alone laid some solid groundwork for a "Justice League" flick in an already expanding DC Cinematic Universe. Before that, the trailer also established the conflict between Bruce Wayne and Clark Kent at the start of the film. The plot appears to unfold right where "Man of Steel" left off, with the world turning on Superman and the havoc he could not stop Zod from wreaking. Batman begins to investigate, but it seems as though a much bigger threat presents itself at the hands of Lex Luthor (Jesse Eisenberg).
"Batman v Superman" paves the way for a slew of DC films in the near future, which includes "Suicide Squad," which features Affleck's Batman as well. From there most likely, audiences will see Wonder Woman, Aquaman, and The Flash get their own movies.
"Batman v Superman: Dawn of Justice" will hit theaters on March 25, 2016. Scroll down to trailer