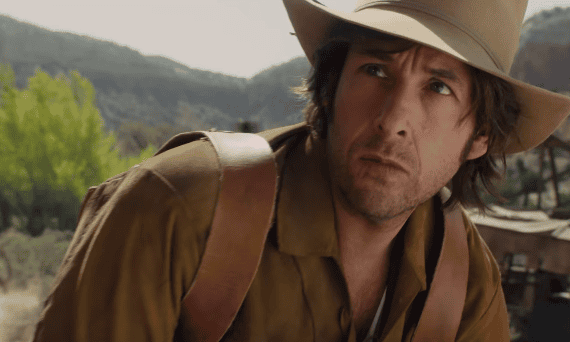 By Mandela Wells
@MwellsDJ
10/29/15
The controversial Adam Sandler film The Ridiculous 6 finally gets it's trailer released. For those who may remember many months ago the film was in the news because reportedly over a dozen Native actors and actresses, as well as the Native cultural advisor, left the set in protest of its portrayal of the Apache Culture. It was later reported by the New York Daily News that only 4 Native American actors left. Navajo Nation tribal members Loren Anthony and a film student named Allison Young said they left the project because they believed it had portrayed Native Americans in a negative light and took the satire too far. They also complained that the portrayal of women was degrading. A Netflix representative responded saying, "The movie has ridiculous in the title for a reason: because it is ridiculous. It is a broad satire of Western movies and the stereotypes they popularized, featuring a diverse cast that is not only part of, but in on the joke." Despite the controversy the movie's is still set for release and we have been provided a most comedic trailer.
The trailer showcases a movie that is a satire of the western genre as well as a parody of the 1960 western The Magnificent Seven. In the trailer we see that Adam Sandler, Terry Crews, Rob Schneider, Luke Owens, Dan Akyroyd, and Taylor Lautner all make up the parody crew known as the ridiculous 6. Will Forte plays Will Patch the man out looking for them. Based on the footage the film is filled with tons of action, comedy and quite the ensemble cast which also includes Harvey Keitel, Steve Buscemi, Danny Trejo, Nick Nolte, Steve Zahn, and even Vanilla Ice just to name a few.
The Ridiculous 6 will premiere on Netflix December 11th. Scroll down to check out the trailer.