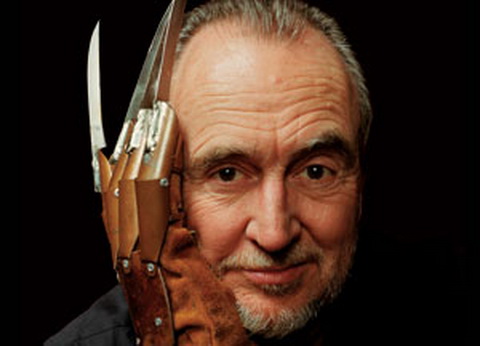 By Mandela Wells
Wes Craven, the legendary director who brought us the A Nightmare on Elm Street, and Scream franchises has passed away at the age of 76 of Brian Cancer. For over 43 years Craven has made films that have redefined the idea of fear.
After several years of making XXX films Craven made his first film feature, 1972's The Last House on the Left. Unfortunately This first movie for Craven was polarized heavily by critics but 1977 Craven Managed to bounce back with the successful The Hills Have Eyes which helped actor Michael Berryman make a name for himself. In 1982 he directed Swamp Thing which gained a cult following, but it was in 1984 that Craven became a horror icon when he introduced the world to Freddy Krueger. Craven utilized his nightmares and a young boys death from his early life to create the beloved "A Nightmare on Elm Street Franchise. The very first film A Nightmare On Elm Street was an instant hit and was unique horror story that had never been done before. The franchise spawned a total of 8 films including a remake in 2010.
Craven later on went to see this same level of success with 1996's Scream. Scream had as big of an impact on the modern horror scene as The "Nightmare on Elm Street" franchise did. Many movies tried to copy the direction, twisty plots and genre-based gags that this film and its 4 other sequels incorporated.
Other than Scream 4, My Soul to Take was one of Cravens last feature films. Craven spent the last few years of his career working as an executive producer for the TV shows Castle and MTV's Scream which is based off of the original movie he made. Craven was also working on a handful of other horror TV projects such as an adaptation of the novel We are All Completely Fine and one of the comic series Disciples. We can only hope those will get released.
Craven is survived by his second wife Iya Labunka and his two children Jonathan and Jessica. He will be missed
Image by Michelle Siouty (http://moviepilot.com/posts/3514363)